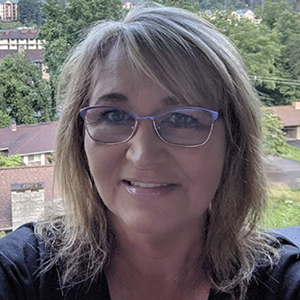 NMLS #1725770
Mortgage Advisor
In 1999, I started my career as a Mortgage Advisor after serving 25 years in Compliance for The Department of Education. The wealth of knowledge and experience I bring to the table is extremely beneficial to those looking for a home mortgage. My passion is helping new and repeat home buyers achieve their dreams. I understand how daunting the process can be, which is why I specialize in Relocation and First-Time Buyers – so that I can be an even more effective asset to helping these Buyers prepare for Home Ownership.
I'm married with 7 children and 6 grandchildren, so family is incredibly important to me. When I'm not working, you'll find me cooking up a storm, going to concerts or indulging my passion for horror movies!
I'm here to help you get the keys to your dream home, so don't hesitate to reach out and let me know how I can be of assistance. With my expertise in all loan types and buyers, I'm more than ready and willing to guide you every step of the way.